ABOUT YOUR HOST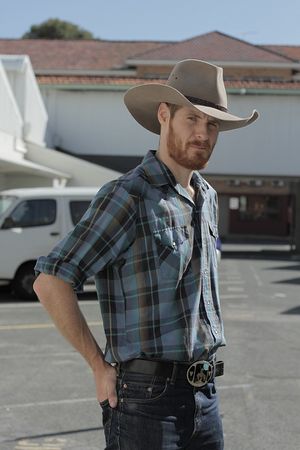 Born in the US state of Alaska to an American father and Australian mother, Western Red (may not be his real name...) moved to Australia as a young boy. Some of the first songs he remembers hearing on the stereo were from the country new-traditionalist movement, including Alan Jackson, Clint Black and Randy Travis. 
Australian country acts such as Lee Kernaghan and Slim Dusty shaped his upbringing, but as the mainstream country music scene internationally shifted more towards pop/rock, the influences behind the new-traditionalist movement became more and more relevant. Faron Young, Bob Wills, George Jones, Ernest Tubb, Loretta Lynn, Connie Smith and many more came onto the radar and shaped his love for the real deal. 
Frustrated with how far modern country music has strayed from it's roots, Red founded If That Ain't Country in 2012 with a desire to keep alive and relevant traditional country music in the modern era. With a noticeable orange beard and hailing from the west of Australia, he adopted the pseudonym "Western Red" - join him to hear how in a world post-1995, country in it's purest forms is still alive and kicking. 
CONTACT - westernred@ifthataintcountry.net